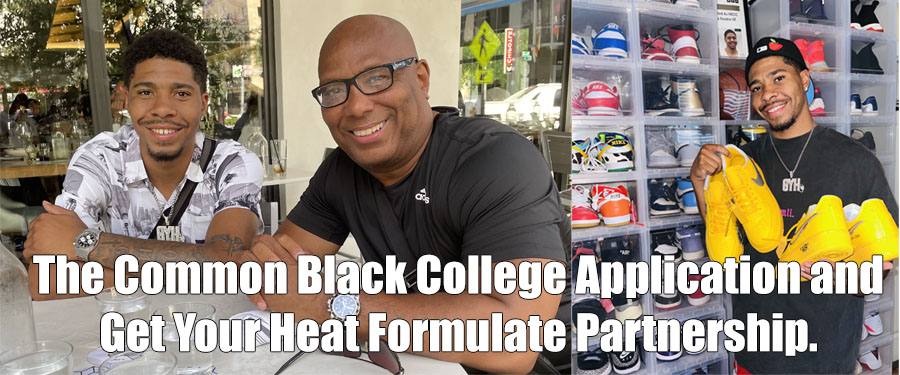 The Common Black College Application (CBCA) has partnered with Get Your Heat (GYH). GYH is a sneaker resale business. William Leach, AKA "The Plug" the Founder of GYH, started the company due primarily to his fascination with owning rare sneakers. "I turned my love for sneakers into a business when once I was wearing a pair of Jordan 1 Mochas and someone offered to buy them off my feet. At that moment GYH was born," says William.
Estimates suggest the sneaker resale industry is worth $2 billion in North America and could reach $30 billion globally by 2030.

 Over the past five years, GYH has grown into one of the most respected and recognized sneaker resale businesses on the street. Some of GYH clients have included Odell Beckham, Markelle Fultz and Quinn Cook. "This partnership with GYH will provide opportunities to reach not only hundreds of thousands of students already on a college bound track but to also, focus the attention of students that may not think of themselves as having a chance to attend college, on the importance of an education," says Robert Mason the Founder of the CBCA.
Part of the proceeds from GYH sales and events will be used to create the opportunity, for over 10,000 students world wide, to compete the Common Black College Application for free and attend Historically Black Colleges and Universities. Talks are underway to host GYH events with NBA, NFL and MLB teams. STAY TUNED! If you are interested in becoming a GYH Sponsor, please contact us at
(770) 716-0616 or email contact@commonblackcollegeapp.com.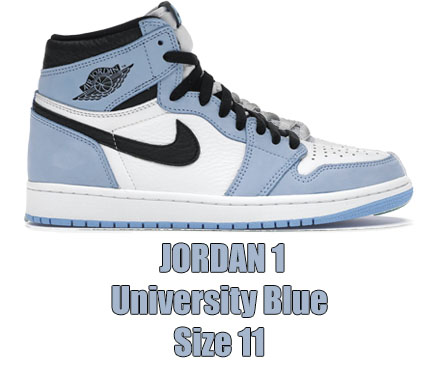 ENTER GYH CONTEST
Complete the registration below to enter the GYH Raffle and have a chance win these sneakers.
You must be "Following" @getyourheat and @commonblkcollap on Instagram or "LIKE" the Common Black College Application Facebook Page to win the sneakers or participate in any GYH contest.